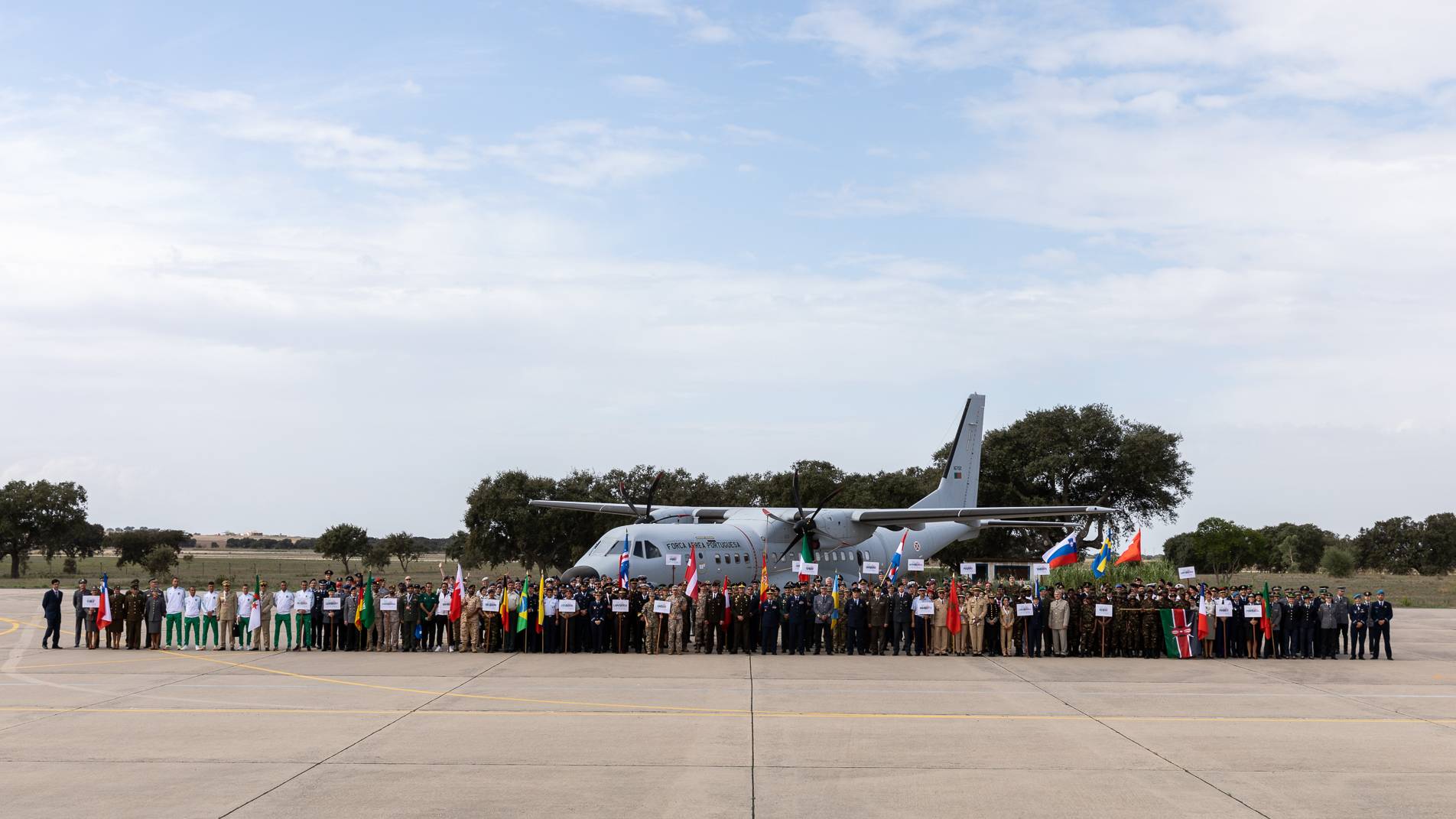 Yesterday took place the Ceremony that kicked off the 58th Military World Cross Country, October 11th, at Air Base No. 11, in Beja.

Chaired by the Head of the Organizing Committee, Brigadier General Luís Graça, the ceremony included the participating countries' parade, followed by the raise of both the National Flag and the Flag of the International Council of Military Sports (CISM).

In his opening speech, the Head of the Organizing Committee revealed that he was proud to "organize this global military competition, with the greater purpose of cultivating friendship between countries through sport".

It is recalled that the 58th World Military Cross Country Championship 2022 is hosted by the Portuguese Air Force and by the Physical Education and Military Sports Commission of the Directorate-General for National Defense Resources of the Ministry of National Defense, under the aegis of the CISM, which is committed to promoting the holding of military sports competitions among its member countries.

300 athletes from 27 countries participate in this competition. Portugal is represented by 22 militaries.
VEJA AS FOTOGRAFIAS